PADI Adventure Dive
If you want a taste of the Advanced Open Water course, or you don't have time to do the whole course, try an Adventure Dive. The course consists of 1 knowledge review and 1 open water dive, under instructor supervision.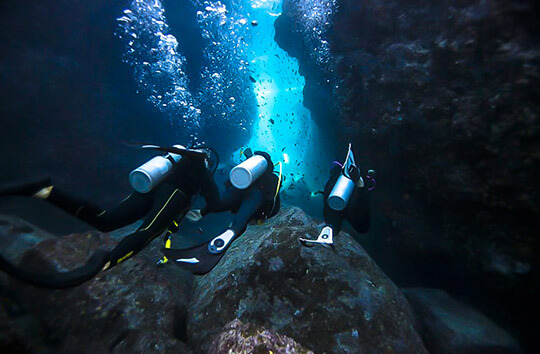 You can choose what you're most interested in learning. Need to work on your buoyancy skills? Try the Peak Performance Buoyancy Adventure Dive. Want to know what you're looking at down there? Try the AWARE - Fish Identification or Underwater Naturalist Adventure Dives. You'll plan your path with your instructor, go over what you need to know and dive in quickly.

Beyond using basic scuba equipment, you'll learn to use specialized gear depending on the Adventure Dives you choose. For example you will need a dry suit for the Dry Suit Adventure Dive or a sidemount configuration for the Sidemount Adventure Dive. Your PADI Instructor will explain the equipment that you need and may suggest additional gear, such as a dive light for night diving or a lift bag for search and recovery diving.